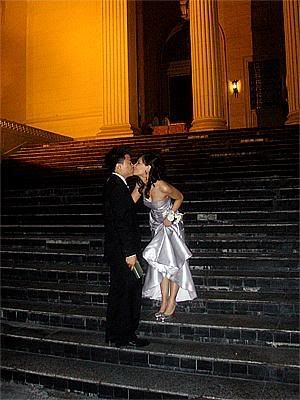 On the steps of the National Museum during my brother's wedding in Jan.
My beautiful cousin is on the verge of formally becoming her boyfriend's fiancee. He is taking her to
Paris for their anniversary
, and even though he knows she's aware of his plans, he's going to pull through with
proposing on the day that marks their fifth year together
.
Romance is still out there!
Which makes it easier for me to believe that I can pull of planning their perfect day.
Since my cousin has Indian blood,
she's always been partial to beautiful saris and little decorations with glass mirrors and bright bindis
. When I told her that I had started to create mood boards (SO inspired by snippet&ink), she asked me to prepare
two types of wedding inspirations
to present to her fiance. One is a
garden wedding
, with most jpegs taken from Brides.com, and the other is a full blown
Indian affair
. I'll leave you with both.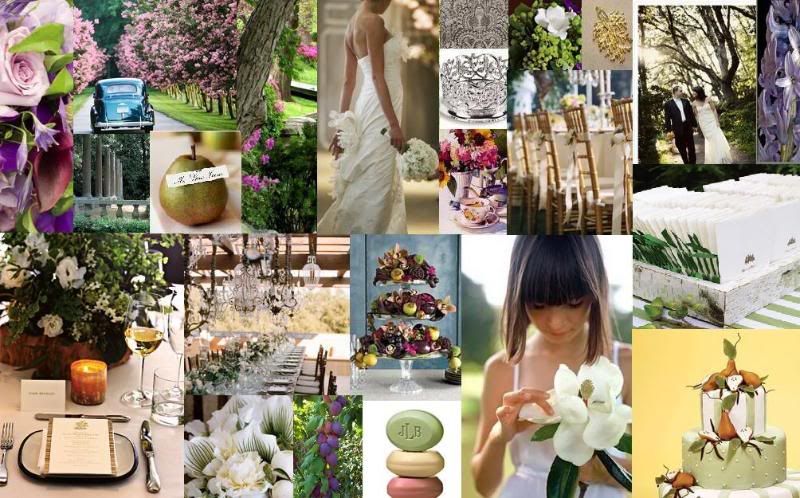 Two
very different
themes, but both are so relevant to her. I wonder which she'll choose.